Teaser Tuesday is a weekly meme hosted over at
Should Be Reading
were you grab a book, open it up, find something that isn't going to spoil the book and share it. Which is what I plan to do today! I will be sharing two teasers from Fangirl by Rainbow Rowell!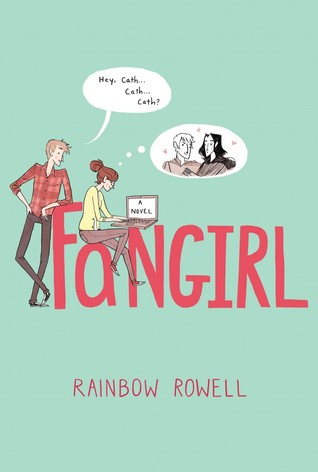 "Cath! Not a ladder--a fireman's pole! You'd still have to use the stairs to get up to your room--but, Cath, a fireman's pole. I think I can do this myself. I mean, I'll have to find a pole..." (pg 64)
"Look at you. All sweatered up. What are those, leg sweaters?" (pg 91)
At first it took me a couple chapters to get into the story but once I got used to the style of writing there was no going back. I'm really enjoying it and I love the characters and the humor. Hope you enjoyed the teasers I picked out! Happy Reading!