Hey guys, so I know today is supposed to be Friday Foreign Editions but I'm really not feeling it. I'm going to try and figure out something else to do on Friday's or it may just be the one day I don't actually blog. I'm undecided. So I shall depart now and go watch Australia with Nicole Kidman and Hugh Jackman in it. I have a bit of a marathon of Hugh Jackman movies going on at the moment. I recently just watched all the X-Men movies for the first time and loved them more than I thought I would. Needless to say I have developed a bit of a crush on this fella..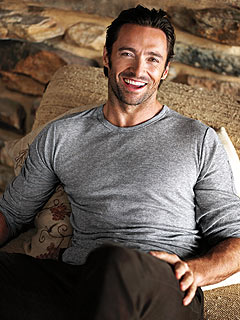 Have any of you seen Australia? Like it, Love it, Hate it? I will have to report back and let you know if I like it or not.
I so did not attend to start talking about Hugh Jackman. I tend to get off topic and talk about Hollywood hotties don't I...I'm sure you don't mind thou right? :) Like right now I am fighting the urge to talk about this new actor well, new to me anyways that is...really good looking. Your probably curious about who I'm talking about now right? So I have to talk about him now...or so I tell myself haha. Just to spare you from my ramblings I will only supply his name, where I first saw him, a recent movie of his, and a picture and then step away from the computer before I start talking about any other actors I have found I really like. Henry Cavill is the actor and he is from Triston & Isodel which is were I first saw him and now he is in that movie Immortals.
Handsome right? Stepping away now..
One more thing before I go there should be a review for Bite Club by Rachel Caine up sometime tomorrow so keep your eyes peeled for it! :)